Birds n' Beer
Birds 'n Beer
Birds 'n Beer and other happenings for adults
Birds 'n Beer
Third Thursday of each month (except July), 5:30 - 7:30pm


This popular award-winning after-work series runs all year long.
Every 3rd Thursday of the month, stop by the Audubon Center after work to learn a thing or two about birds and other wildlife while enjoying a cold Four Peaks brew and other snacks and beverages. Topics range from gruesome and amusing animal mating routines to "six ways mushrooms will destroy the world," and often include live wildlife and hysterical video clips showcasing frisky wildlife behaviors. Meet other professionals who care about Arizona's natural space at this third Thursday happy-hour-type event.
Event starts at 5:30 and the talk begins at 6:30. Different topic each month. Check out our Facebook page for this month's topic.

Want to share this event with a friend? Download the below flier here.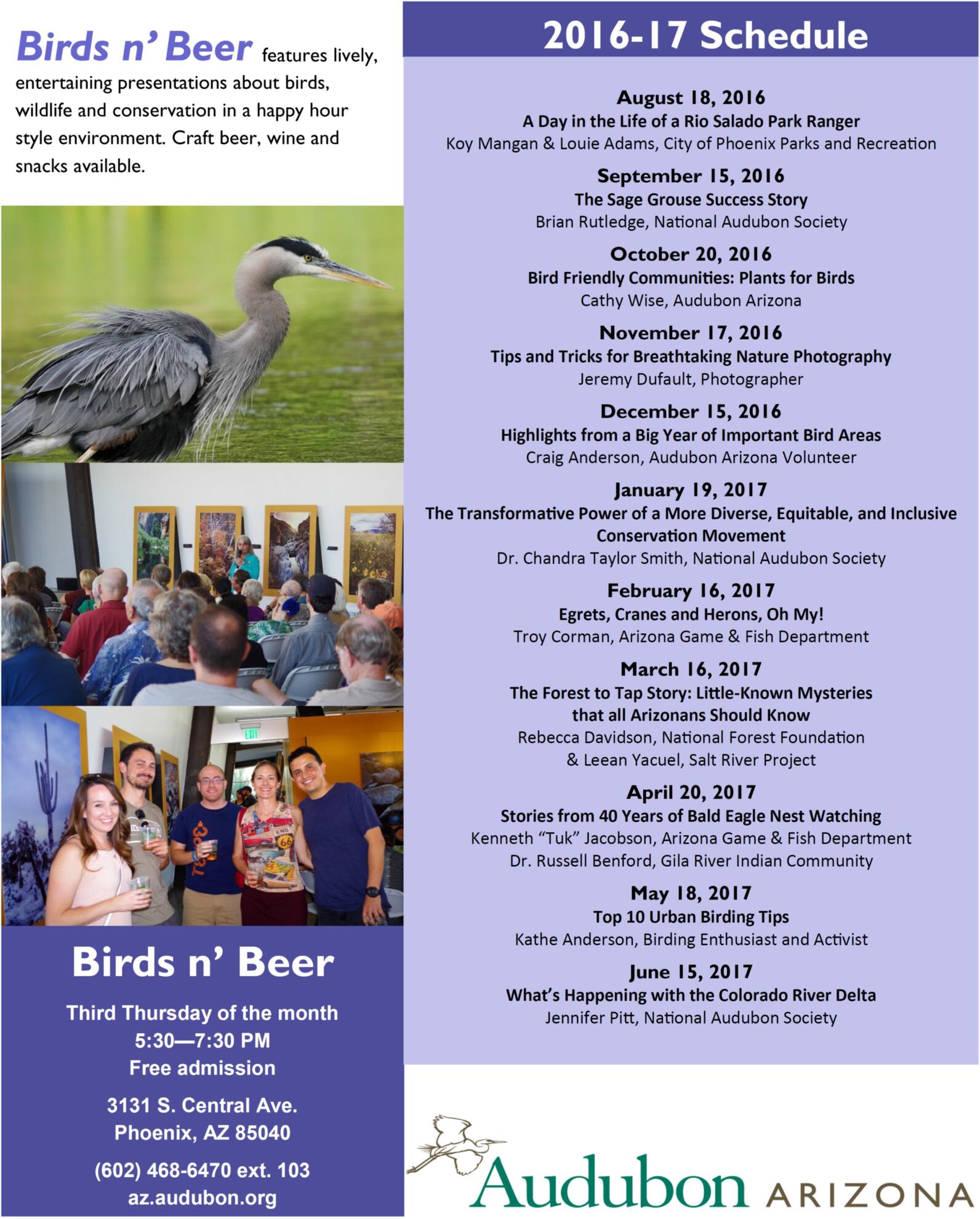 How you can help, right now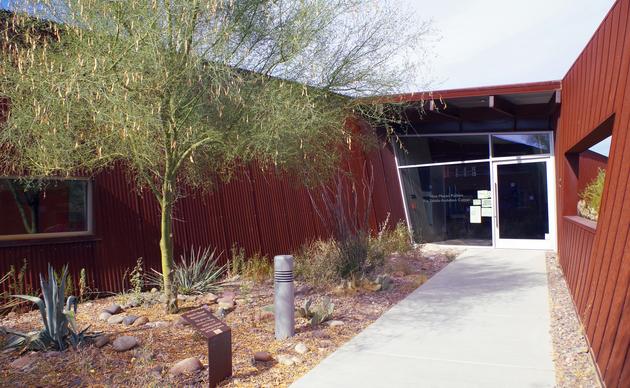 Sponsor Enchanted Trail 2017
Want to reach a new audience? By sponsoring Audubon's Enchanted Trail event, your business can reach thousands of new potential customers.