Join us for the 2nd Annual Birds n' Bikes and Plant a Tree to Celebrate 100 Years of Bird Conservation!
On April 9, Audubon is celebrating the Migratory Bird Treaty Centennial by planting 100 trees in the Rio Salado Habitat. The Migratory Bird Treaty was signed by the United States and Great Britain on August 16, 1916 and protects over 800 bird species from being hunted, killed, captured, or sold. Join us to plant a tree in honor of 100 years of bird conservation! Contact Cathy Wise for more information.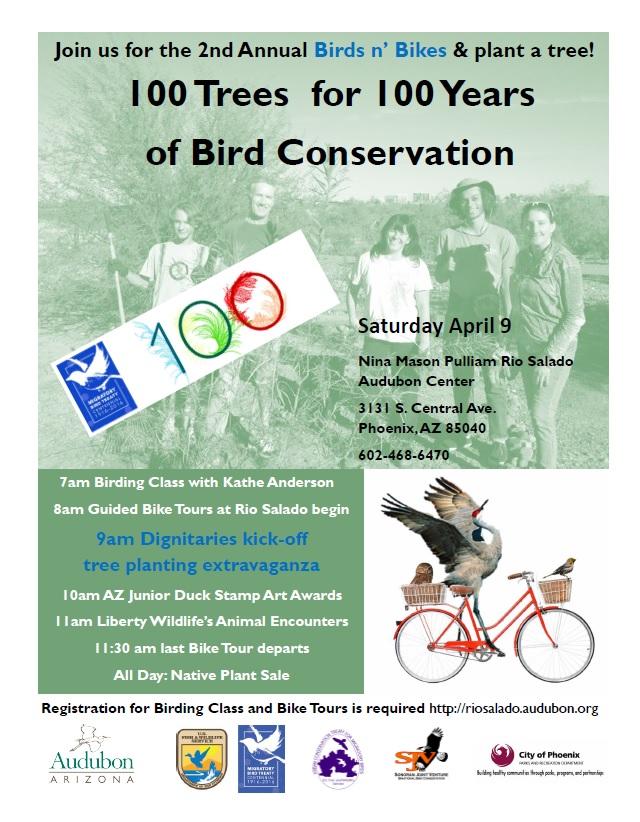 Birds n' Bikes features guided bike tours of the Rio Salado habitat. Expert Audubon biologists will lead you on a bike tour through the habitat and teach you about the local birds you can see along the way! Bring your own bike or rent one of our Grid bikes. Binoculars are provided.
April 9, 2016 from 8:00 am - 12 noon.
After your ride, be sure to stop back at the Audubon Center and purchase a plant from our Native Plant Sale - to attract birds and butterflies to your yard!
$10 per adult participant; Children 17 & under are $5 each.
There are long rides and short rides available - short rides are 30 minutes and long rides are an hour. Limit 10 participants per ride. Below is the schedule:
8:00am - Short Ride
9:30 am - Long & Short Rides
10:00 am - Short Ride
10:30 am - Long & Short Rides
11:00 am - Short Ride
11:30 am - Long & Short Rides
Other events on this day:
7:00 am - 10:00 am: "Desert Dozen" Birding Class with Kathe Anderson. Email Chantal Duquette to sign up.
11:00 am - 12 noon "Animal Encounters", Liberty Wildlife
Native Plant Sale (8:00am - 4:00pm)
Questions about Birds n' Bikes? Contact Chantal Duquette by email or by phone at 602-468-6470 ext. 103.
How you can help, right now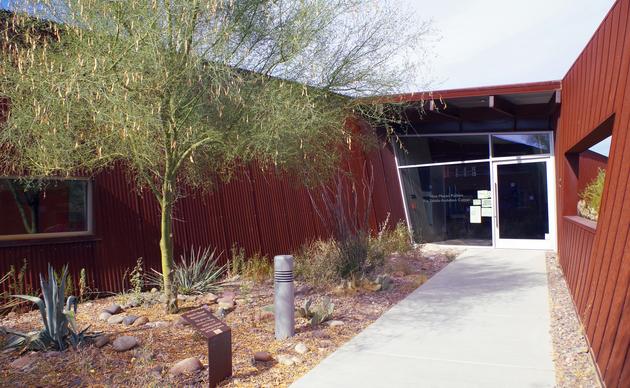 Sponsor Enchanted Trail 2017
Want to reach a new audience? By sponsoring Audubon's Enchanted Trail event, your business can reach thousands of new potential customers.