Owl-monitoring field trips for middle and high school students.
Downtown Owls Field Trips

Do you have a small group of students that is looking to give their time to conservation? Contact Cathy Wise to learn how you can help collect the data that will help us answer important questions about burrowing owl habitat preference at the Rio Salado.
Downtown Owls Introduce ArcGIS Online
Educators! Introduce your students to the power of Geographic Information Systems (GIS) with this free online lesson.
Try out our burrowing owl lesson and if you like it, apply for your school's free subscription to ArcGIS Online from ESRI (a world leader in GIS technology). Get your application here!
Lesson Includes:
Interactive map that students build with simple instructions
Basic burrowing owl natural history facts
Opportunity for students to analyze burrowing owl distribution throughout Arizona both in present day and in the future
Opportunity for students to predict how burrowing owls will respond to climate change based on potential habitat available
Dowload the lesson under "Downloadable Resources" below.
Learn more about how climate change is affecting birds in the USA
Feedback? Contact Cathy Wise at cwise@audubon.org
How you can help, right now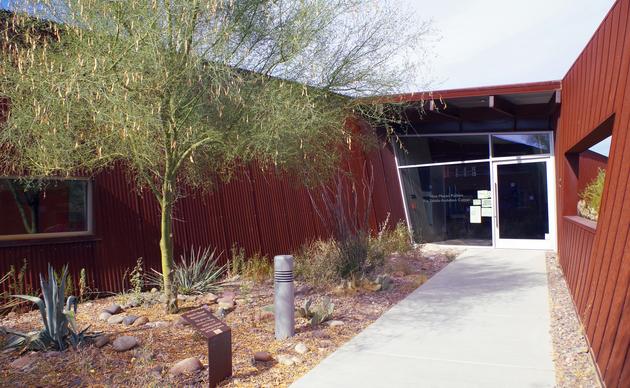 Sponsor Enchanted Trail 2017
Want to reach a new audience? By sponsoring Audubon's Enchanted Trail event, your business can reach thousands of new potential customers.