Education Programs
River Pathways
Audubon Arizona's River Pathways program transforms high school students into the next generation of conservation leaders.
Through collaboration with the Phoenix Union High School District, Bureau of Land Management, US Forest Service, and Black Canyon Heritage Park, Audubon Arizona's River Pathways program takes urban teens out of their classrooms, gets them into the field, and transforms them into the next generation of conservation leaders. The program introduces students to Arizona's amazing riparian areas and careers protecting them through hands-on classroom activities, field trips to the Rio Salado Audubon Center and off-site Important Bird Areas, and summer field internships working with Audubon biologists. Contact Steven Prager for more information, sprager@audubon.org, 602-468-6470 ext 122.
Click on the links below to download River Pathways curriculum materials for your classroom!

Phoenix Area River Pathways Materials:
River Pathways In-Class Curriculum

Multi-media components:
Module I: Introduction to Riparian Areas
Module 4: Multiple-Use Management - River Pathways Card Game
Module 5: Science Takes Wing (Try either the Central AZ or riparian modules)
Module 6: Mapping for Wildlife: ArcGIS Online

Field Trip Handouts
General River Pathways Information
Agua Fria National Monument Trip Handout
How you can help, right now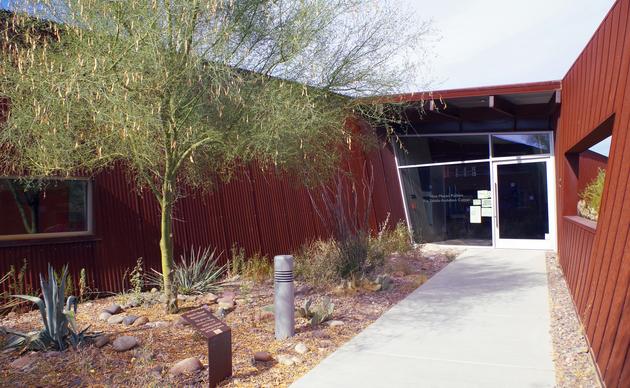 Sponsor Enchanted Trail 2018
Want to reach a new audience? By sponsoring Audubon's Enchanted Trail event, your business can reach thousands of new potential customers.