Get your hands dirty while making a difference!
Want to make a difference?
Looking for an opportunity to make a difference for both the environment and your community? Join Audubon Arizona to install native plant gardens, build artificial burrows for burrowing owls and improve wildlife habitat at the Nina Mason Pulliam Rio Salado Audubon Center in the heart of South Phoenix!
Conservation Workdays are generally 8 a.m.–12 p.m., depending on the project. Please be prepared to work outdoors in the desert environment. Be sure to wear comfortable clothing, closed toe shoes, and bring lots of water, a hat and sunscreen!
No experience is necessary, tools will be provided, and all ages are welcome!
Workday Schedule:
Every third Saturday of the month, September–November & January–April
*Audubon will be hosting a special workday this year in December.
Spring 2018 Schedule:
September 15: River clean-up
October 20: Rio Salado garden work
November 17: Burrowing Owl burrow installation (off-site)
December 1: Gardening/trail project at Black Canyon Heritage Park (off-site)
How do I volunteer?
Please RSVP to help us change the Phoenix landscape for the better by contacting Cathy Wise at cwise@audubon.org.
How you can help, right now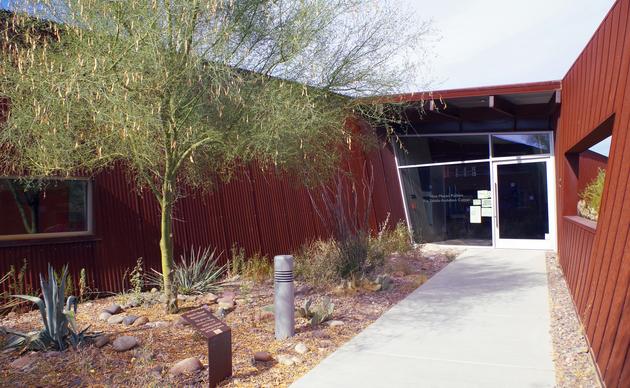 Sponsor Enchanted Trail 2018
Want to reach a new audience? By sponsoring Audubon's Enchanted Trail event, your business can reach thousands of new potential customers.