Learn how we can host your wedding or corporate event.
The Nina Mason Pulliam Rio Salado Audubon Center, located in Phoenix's beautiful Rio Salado habitat, is available to host your event, including weddings, holiday parties, staff retreats, corporate events, meetings, luncheons, receptions, and more. Just two miles from downtown, nestled amidst a lush desert landscape, the Center boasts a spectacular view of the city by day and by night. The Skyline Room's glass doors open up to a picturesque outdoor terrace and shaded ramada, offering the perfect setting for any event. The Arthur C. and Elaine V. Johnson Center for Bird Conservation is a panoramic room that hovers above the Center's wetlands and pond, showcasing the serene desert habitat and majestic cityscape. Parking is free for your guests.
For more information about renting the Audubon Center, including pricing, please contact:
Ensemble Catering
602-842-2433
Audubon@ensemblecatering.com
Tours and consultations are by appointment only.
The Arthur L. and Elaine V. Johnson Center for Bird Conservation (Library)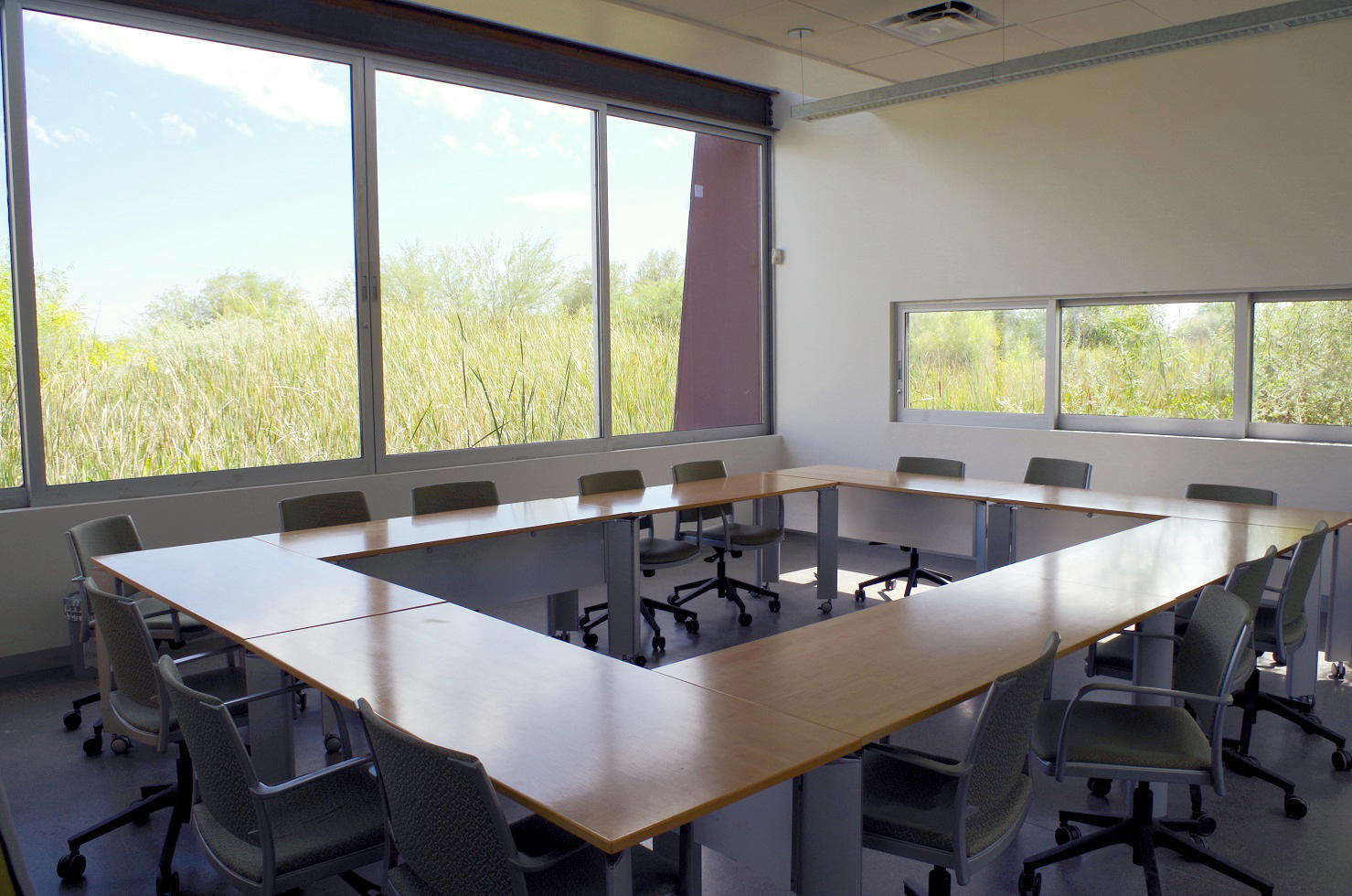 Capacity: 20
The Dorrance Skyline Room (Classroom)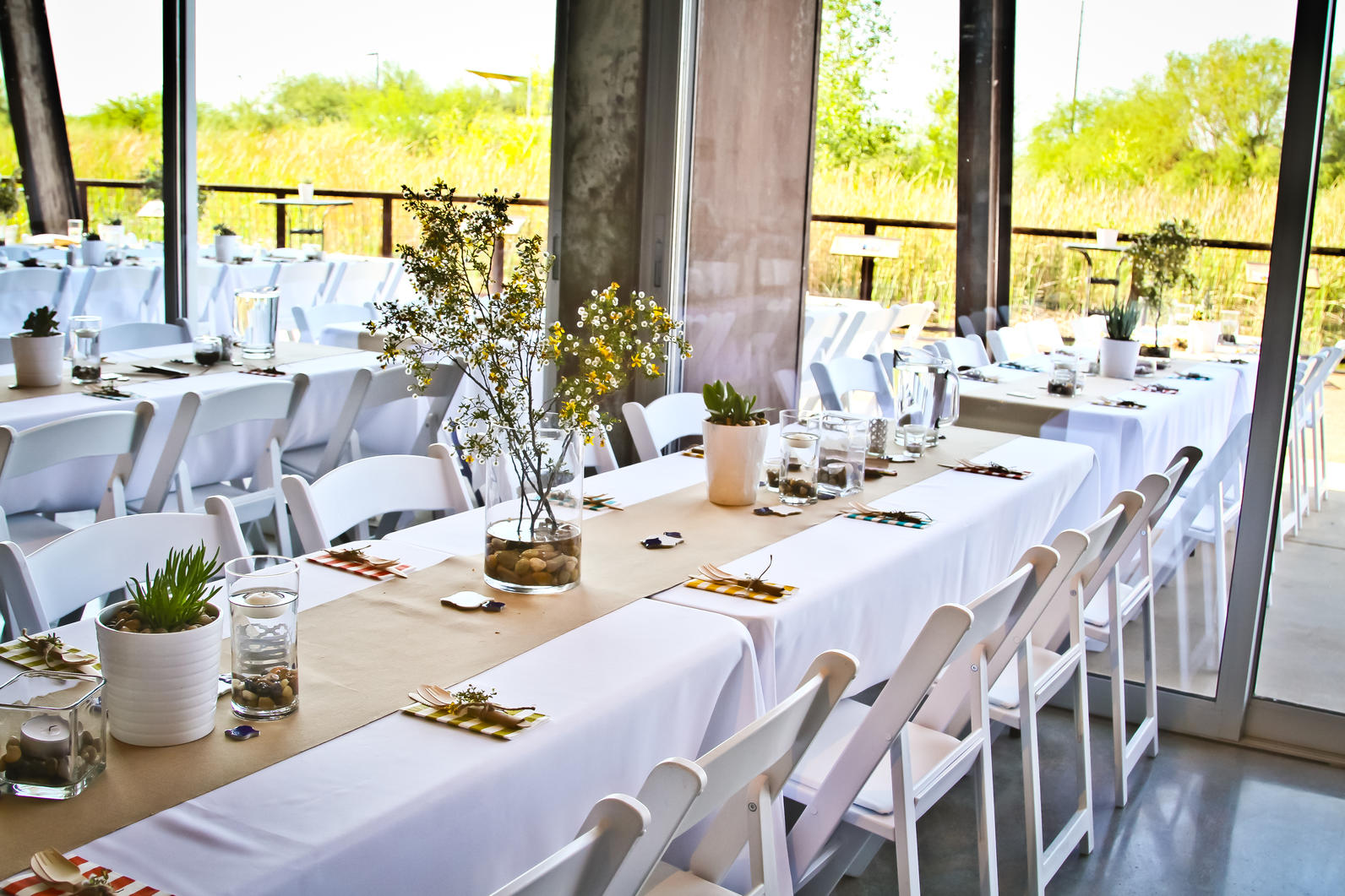 Capacity: 120 seated inside; 200 seated inside/outside; 200 cocktail inside; 350 cocktail inside/outside
Carol & Randy Schilling Terrace and Thunderbirds Charities Ramada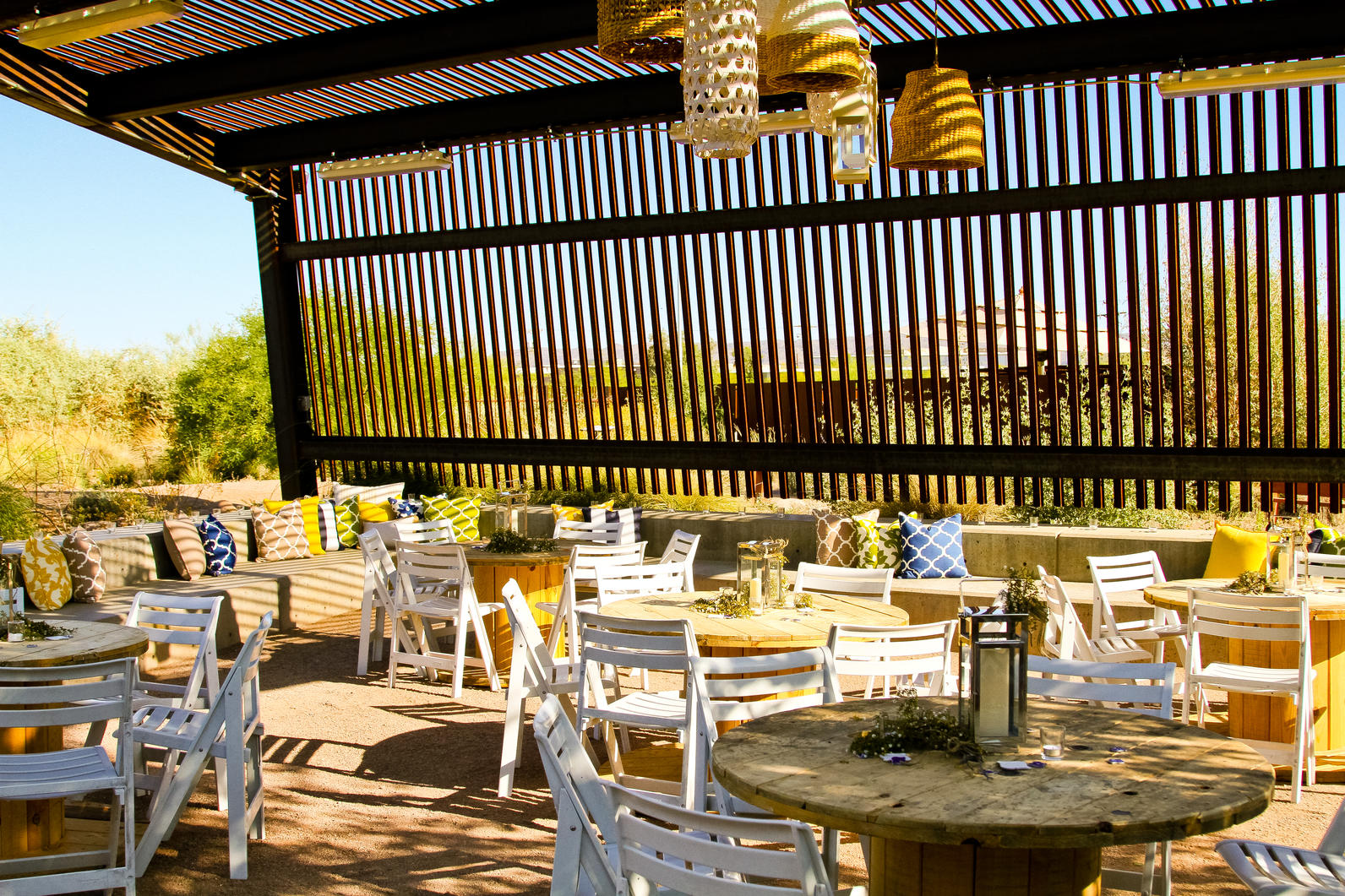 How you can help, right now