Program
Birds n' Beer: The Small Wonders of Hummingbirds
Every third Thursday starting August 17!
Thursday, September 21, 2017
5:30pm - 7:30pmPhoenix, Arizona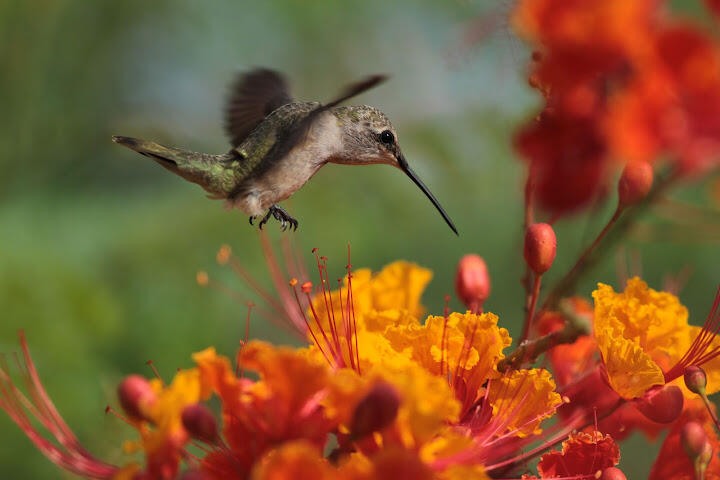 Location Details
Nina Mason Pulliam Rio Salado Audubon Center
3131 S. Central Ave., Phoenix, 85040
3131 S. Central Ave.
Phoenix, AZ 85040
Contact George Martinez with questions: gamartinez@audubon.org
Educational happy hour with local craft beer provided by Arizona Wilderness Brewing Co. A variety of topics in birding, wildlife conservation, and environmental sustainability with expert speakers. Bring your friends, family, coworkers and sip while you learn!
This month features internationally acclaimed author Sheri L. Williamson, author of A Field Guide to Hummingbirds, as she shares 25+ years of experience documenting the natural history of hummingbirds. Jay's Bird Barn—a resource to backyard nature products—sponsors this month's Birds 'n Beer.
In addition to learning from a legendary ornithologist and checking out Jay's products, Audubon will sell original bird art by the late local artist Wayne Lundgren. His stunning, one-of-a-kind bird paintings will be raffled, with all proceeds benefiting Audubon Arizona.
All beverages, including the AZ Wilderness Brewing Co's beer, are available for purchase with all proceeds benefiting Audubon Arizona. Complimentary light snacks also available.
Sponsor: