Community Science
Arizona Non-Formal Educator Workshop
Monday, February 27, 2023
10:00am Mountain Phoeinx, Arizona
Location Details
Nina Mason Pulliam Rio Salado Audubon Center
3131 S Central Ave, Phoeinx, 85040, AZ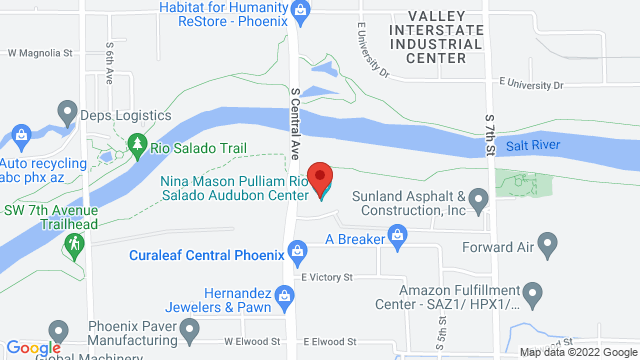 Calling all non-formal educators to join us for a fun and active one-day workshop. You'll practice citizen science, get to spend time outdoors, and learn more about birds. You'll also receive our Discover Birds! kit, and leave ready to use these fun activities in your own program.
Date: Monday, February 27, 2023
Time: arrive by 9:45 am, program runs from 10:00 am-4:00 pm, lunch provided
Location: Nina Mason Pulliam Rio Salado Audubon Center, 3131 S. Central Avenue, Phoenix, AZ 85040
Registration Deadline: February 3, 2023, by 5:00 pm
During this workshop, you will:
Discover some of the Cornell Lab's free educational resources for non-formal educators, including our online field guide, digital library, and citizen-science programs.
Explore the beautiful grounds of Nina Mason Pulliam Rio Salado Audubon Center.
Dive into our Discover Birds! kit and have fun participating in these activities.
Receive a letter of completion for 5.5 hours of training.
Enjoy a delicious lunch.
COVID-19 Policies
We are guided by Cornell University's COVID policy. At this time, masks are welcome but not required.