In the Community
Birds & Beer: Superb Owl
Learn the winner of the Superb Owl contest and hear from Spotted Owl biologist Amanda Moors, and more!
Thursday, February 09, 2023
5:30pm - 8:00pm Mountain Phoeinx, Arizona
Location Details
Nina Mason Pulliam Rio Salado Audubon Center
3131 S Central Ave, Phoeinx, 85040, AZ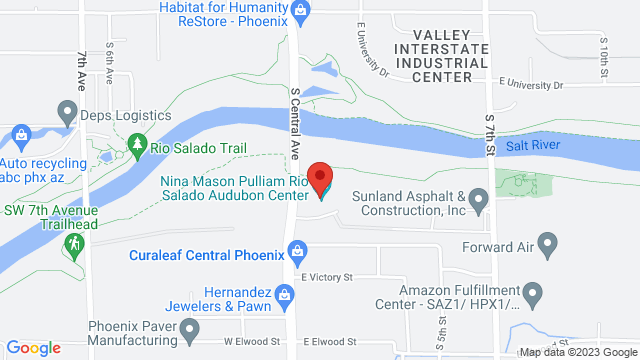 In February, people will be flocking to Arizona for Super Bowl LVII, scheduled for February 12 in Glendale, but we all know there is a lot more flying through Arizona skies than footballs. That's why we're teaming up with Arizona Wilderness Brewing Company to celebrate Arizona's owls with our latest Western Rivers Brewers' Council collaboration: Superb Owl. Starting on January 24th, head to Arizona Wilderness' Instagram to vote on head-to-head matchups between Arizona's outstanding owl species. Over several weeks, your votes will narrow the field from 12, to six, to three, and finally to one: the Superb owl.
The winner will be announced during a Birds & Beer party at 5:30pm on Thursday, February 9th at the Nina Mason Pulliam Rio Salado Audubon Center. The event is free, open to the public, and will feature a presentation from Spotted Owl biologist Amanda Moors, representatives from Audubon Southwest and Arizona Wilderness, and live owls courtesy Liberty Wildlife. To accompany the contest, Arizona Wilderness is brewing a special beer (also called Superb Owl). A lime-infused amber lager, it will be available in cans and on draft at Wilderness' taprooms in Gilbert at Downtown Phoenix. Cans and draft pours will also be available for purchase during this event.