Bars
Rain Crow IPA Release
Raise a Glass for the Yellow-billed Cuckoo!
Friday, August 30, 2019
5:30pm - 8:30pmTucson, Arizona
Location Details
Borderlands Brewing Company
119 E Toole Ave, Tucson, 85701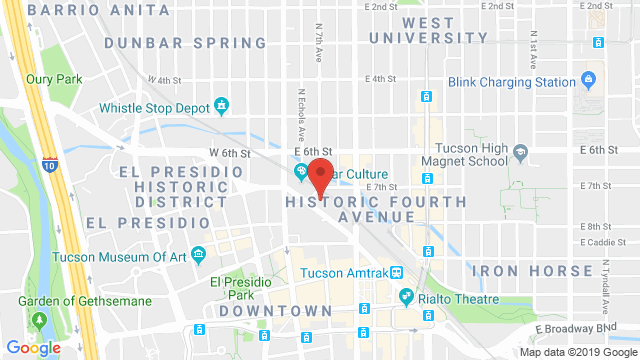 When you think of the monsoon season, what comes to mind? For us, it's spending time on Arizona's rivers looking for the elusive Western Yellow-billed Cuckoo - the Rain Crow!
Cuckoos are only in Arizona for a short while, taking advantage of the productivity brought by our summer rains. They'll be out of here come September, but don't despair! Western Rivers Brewers' Council members Borderlands Brewing Company, Wren House Brewing Company, and Crooked Tooth Brewing Co. are here to help us send them off in style.
Join us at Borderlands Brewing Company in Tucson for the 2nd annual release of Rain Crow IPA. Learn about the cuckoos current status from field surveyors, play a rousing game of birdy trivia, and learn how you can take action protecting Arizona's rivers for birds and people.