PHOENIX—Audubon Arizona is pleased to receive a generous grant from Thunderbirds Charities which will support science programs for K—12 students. The need is urgent: American youth spend 53 hours weekly interfacing with electronic media on average, yet less than an hour outdoors—contributing to lower test scores, "nature deficit syndrome," and obesity.
"Many school districts neighboring the Rio Salado Audubon Center are Title I-eligible, with 2018 average science test passing rates of 31 percent," said Cathy Wise, Audubon Arizona's Education Director. "Our program tackles these realities head-on, filling gaps in schools and introducing critical concepts with hands-on, interactive learning. We're grateful to Thunderbirds Charities for their donation which allows these critical programs, like Nature in Your Neighborhood, to continue."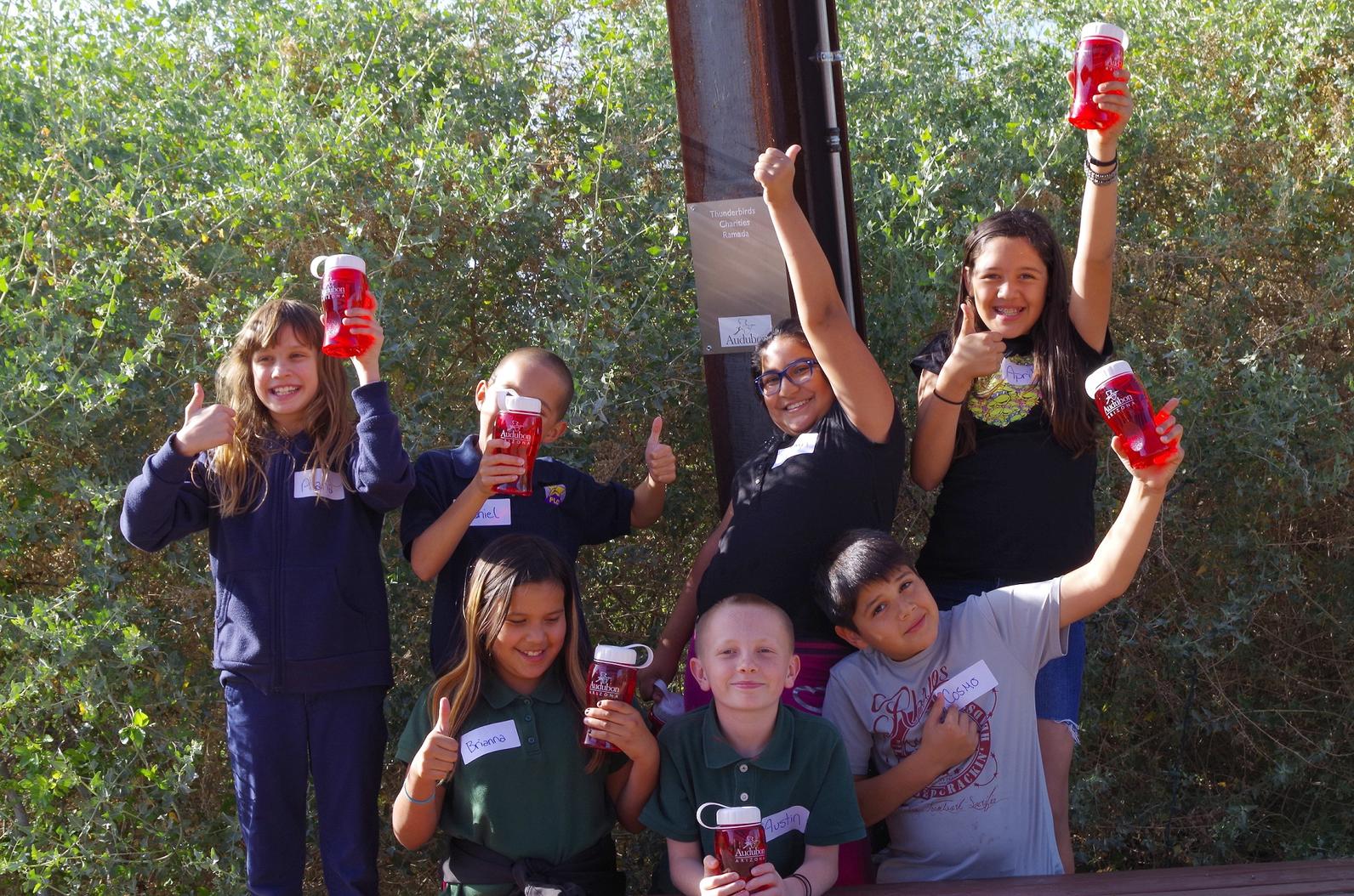 Through Nature in Your Neighborhood, elementary students participate in school field trips and the River Keepers after-school program. Children go on guided bird walks, study mammal pelts, and more as they learn adaptation, migration, pollination, and the food web. High school students participate in River Pathways field trips, featuring hands-on science and career exploration.
###
About Audubon Arizona:
As the leading voice for birds in Arizona, we protect, conserve, and steward the most critical habitat for birds and other wildlife. We also reduce threats to birds and foster bird-friendly communities in rural, suburban and urban areas.
ABOUT THE THUNDERBIRDS/THUNDERBIRDS CHARITIES
THUNDERBIRDS CHARITIES is a non-profit organization formed in 1986 to distribute monies raised through the Waste Management Phoenix. The Thunderbirds Charities Board consists of 15 board members from varying professional backgrounds. The mission of Thunderbirds Charities is to assist children and families, help people in need and improve the quality of life in our communities. The organization's giving is directed toward organizations based or with a significant presence in Arizona. The Thunderbirds were founded in 1937 with the mission of promoting the Valley of the Sun through sports. The Thunderbirds consist of 55 "active" members and more than 285 "life" members. For more information on the Thunderbirds or the 2021 Waste Management Phoenix Open, visit www.wmphoenixopen.com.  For more information on the Thunderbirds Charities, visit www.thunderbirdscharities.org.