Once a dried-up riverbed full of trash, the Rio Salado Habitat is now home to over 200 species of birds and animals
The Rio Salado Habitat Restoration Area
The Rio Salado Habitat Restoration Area stretches along five miles of the Salt River just south of downtown Phoenix. Once a dump site, the area is now a lush riparian corridor with five miles of paved and dirt trails dotted with unique design and user features. Bird watchers have spotted more than 200 species of birds (and counting...) in Rio Salado's varied habitats from wetland ponds to mesquite bosque to cottonwood/willow forest. Hike, bike, wheelchair, jog, horseback -- anyone can access Rio Salado and experience the Salt River's rich and varied wildlife as it once was -- all in the heart of the nation's fifth largest city.
Before Restoration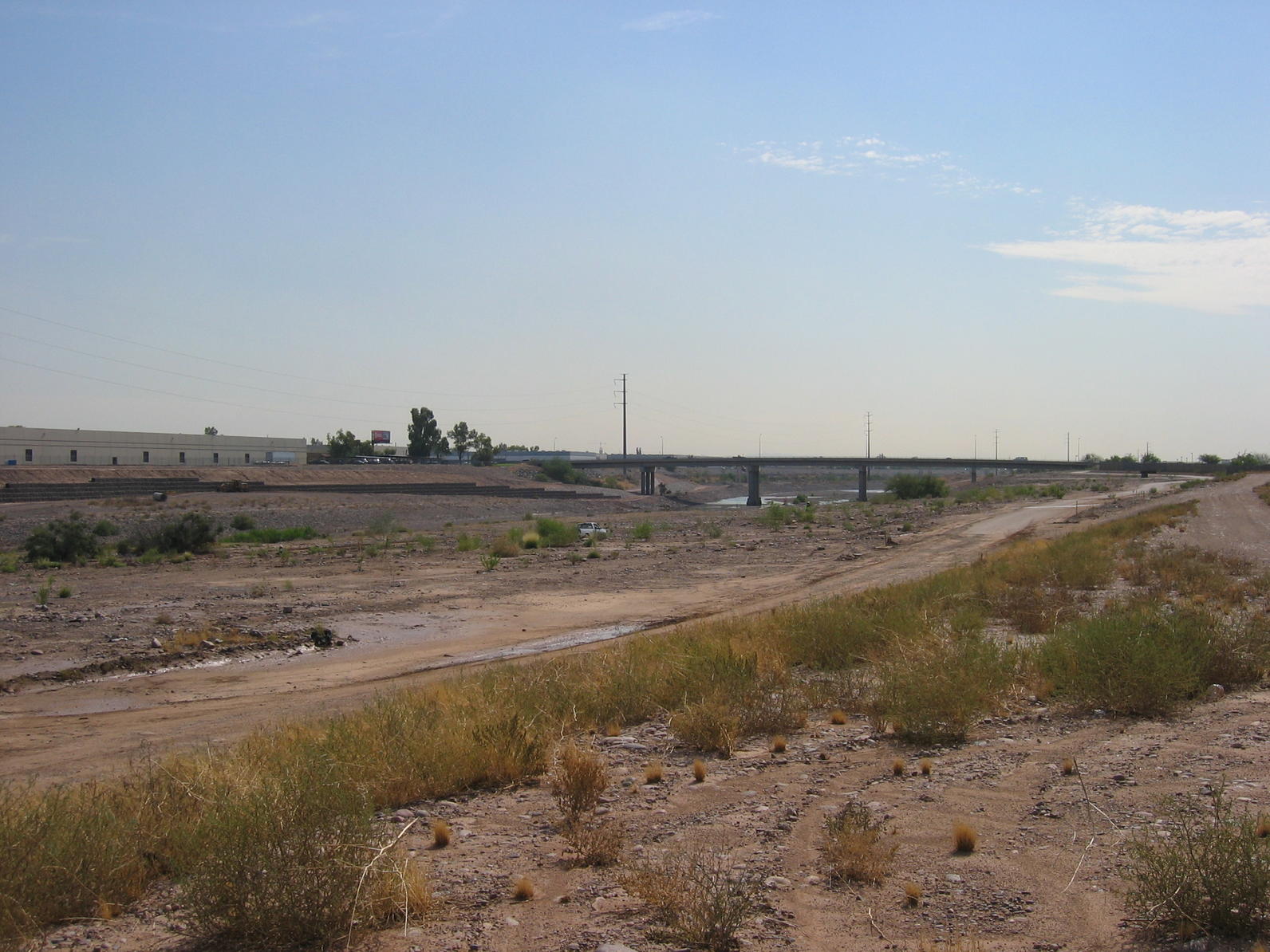 After Restoration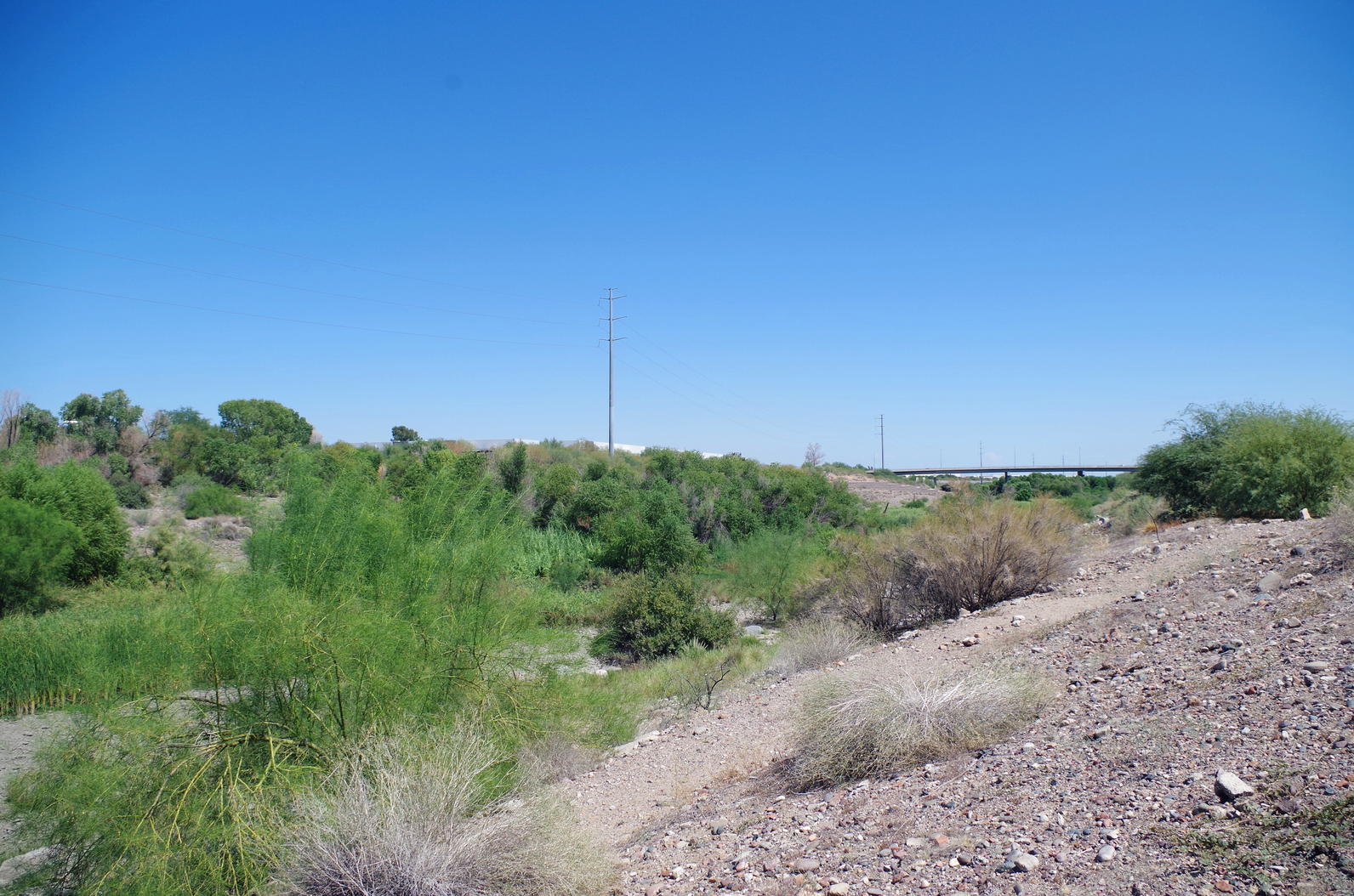 Want to help us track the restoration? On your visit to our trails, take a photo with your smartphone at one of our Photo Points and upload it to our Facebook page!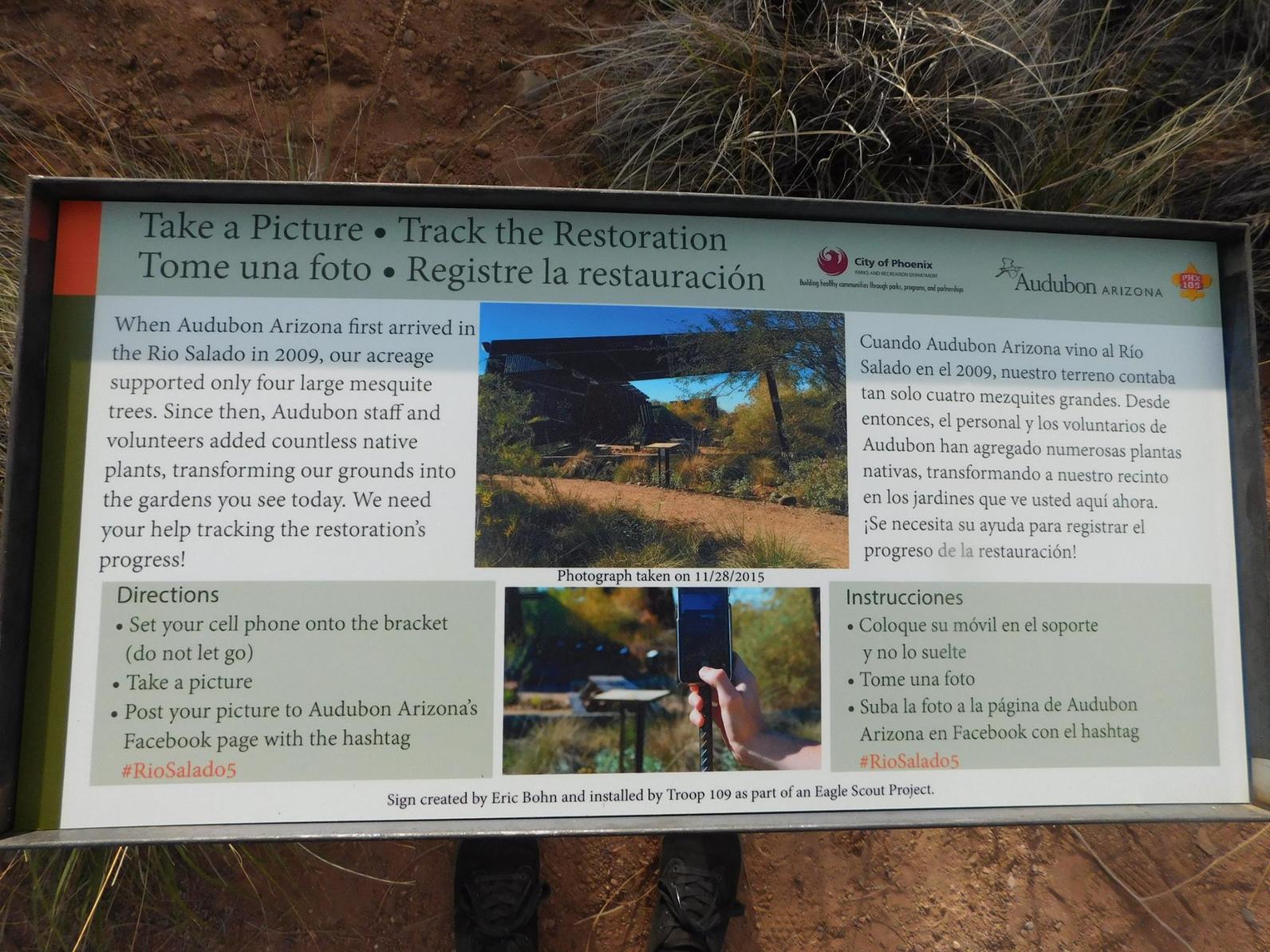 How you can help, right now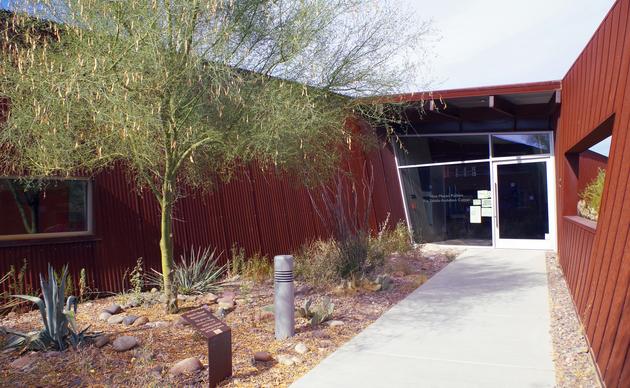 To take precaution against COVID-19, the Rio Salado Audubon Center is currently closed.
All in-person events and programs are cancelled. We will continue to monitor the situation and will bring you excellent Audubon programming as soon as possible. Thank you for your understanding.