Join us for our annual fall festival. (Nuestro festival anual de otoño)
Enchanted Trail: October 5 and 6, 2018.
5:30–8 p.m. both nights
FREE for all ages
Nina Mason Pulliam Rio Salado Audubon Center
3131 S. Central Ave, Phoenix AZ 85040
Este evento familiar gratuito para todas las edades se extiende por dos noches, el 5 y 6 de octubre, 5:30 – 8:00 p.m., en el centro de Río Salado Audubon, ubicado en 3131 s. Central Ave., Phoenix 85040
Join us for a night of family fun at our annual fall festival, Enchanted Trail, and get a rare glimpse of the Rio Salado by night while learning about Arizona's nocturnal wildlife. Do you want to volunteer at this one of a kind event? Learn more here!
Enchanted Trail is an annual, bilingual and educational family festival held every October at the Rio Salado Audubon Center in South Phoenix. The "nature by night" fall festival teaches children and adults about nature, science, and Arizona's nocturnal wildlife through a scavenger hunt and several other fun activities.
El sendero encantado es un festival anual, bilingüe y educativo de la familia, celebrado cada octubre en el centro de río Salado Audubon en el sur de Phoenix. El Festival de otoño "naturaleza por noche" enseña a los niños y adultos acerca de la naturaleza, la ciencia, y la vida nocturna de Arizona a través de una cacería de carroñeros y otras actividades divertidas.
Get a Glimpse of Enchanted Trail / Sendero Encatado
While exploring the trail, you will enjoy:
Nature by night
Guided night hikes
Food concessions
Live wildlife
Halloween crafts
A spooky bat cave
and much more!

Naturaleza de noche
Caminatas Guiadas por la noche
Bocadillos
Animales de Arizona en vivo
Artesanías de Halloween
Explora una cueva de murciélagos
Want to advertise your business to over 2,000 families in the downtown Phoenix area? Learn more about becoming a sponsor of Enchanted Trail. Sponsorship benefits include:
Special thanks, recognition, and logo placement on multiple media platforms, including all event materials, our website, social media channels, and e-newsletter, with a reach of over 20,000
Opportunities to meet event attendees and distribute promotional items
Inclusion in Audubon Arizona's Corporate Council, with exclusive invitations to special events
Your sponsorship is 100% tax-deductible
Please contact George Martinez for more information about becoming a sponsor. 602-468-6470 ext. 121 or gamartinez@audubon.org.
We thank the following generous supporters of Enchanted Trail 2017:
How you can help, right now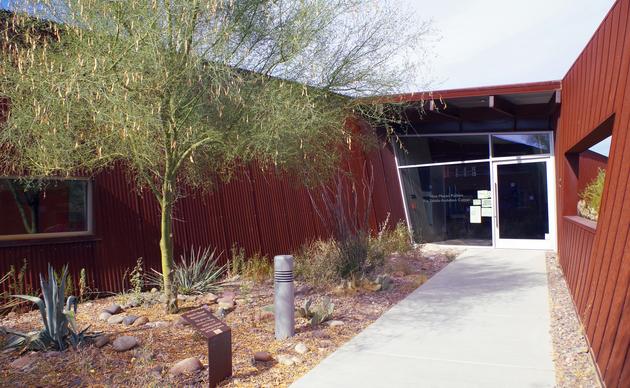 Sponsor Enchanted Trail 2018
Want to reach a new audience? By sponsoring Audubon's Enchanted Trail event, your business can reach thousands of new potential customers.