Join Audubon Arizona, Wild at Heart and the City of Phoenix to help Burrowing Owls in the Phoenix valley
Audubon Arizona's Downtown Owls
Join Audubon Arizona, Wild at Heart and the City of Phoenix to help Burrowing Owls in the Phoenix valley!
Burrowing Owls (Athene cunicularia) are small, day-active birds that live in the abandoned burrows of ground squirrels and other mammals. They are highly social and eat primarily insects and mice. Once common in the Phoenix valley, these birds are disappearing rapidly due to development. Fortunately, the birds can be trapped and successfully relocated to safe sites— but these sites are becoming increasingly rare.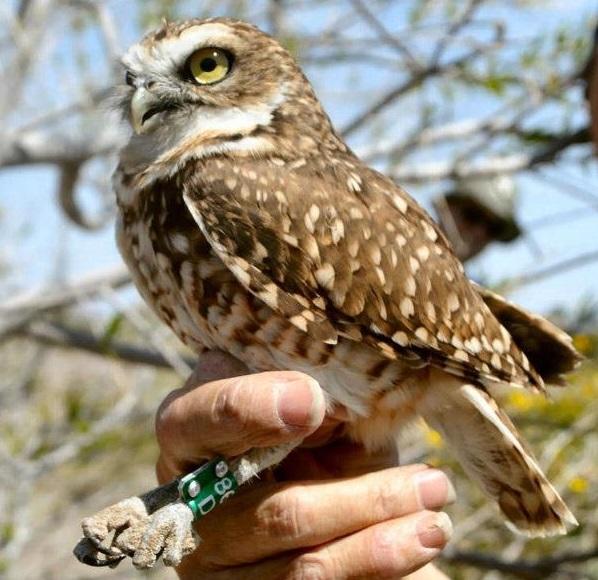 "Downtown Owls" began in 2013 as an urban wildlife habitat creation project in the City of Phoenix's Rio Salado Habitat Restoration Area and has now grown to include several other sites valley-wide. Thousands of volunteers of all ages and from all walks of life have participated thus far and hundreds of owls have be re-homed. Learn more about the project.
Feel free to visit the owls! The birds are most active in the morning and evening. Please respect the birds and stay at least 10 feet (3 meters) away. There are five burrow sites at Rio Salado, all adjacent to walking paths.
Work continues and we need your help! We host burrow-building workdays throughout the spring and fall. Contact Cathy Wise for more information or to RSVP. Check out the 2018 schedule here.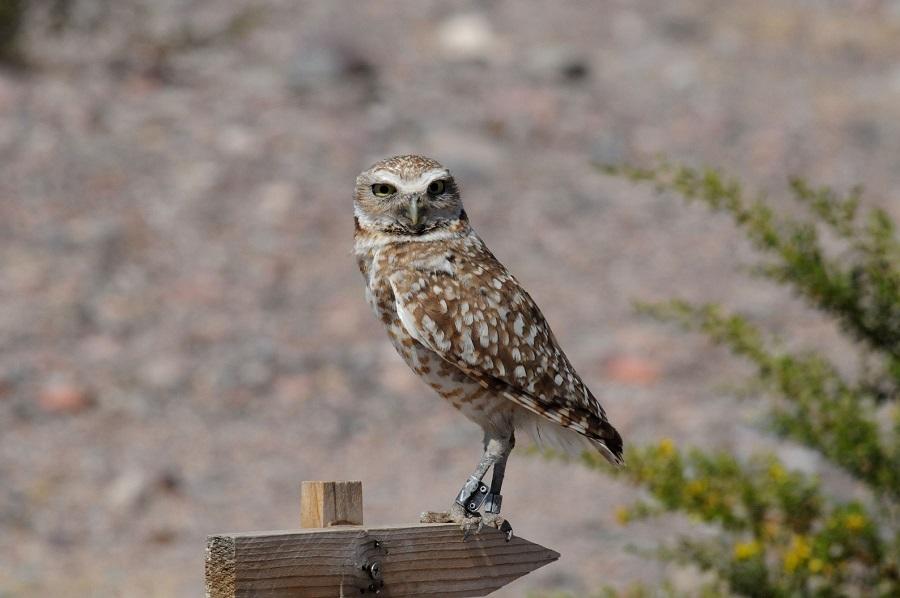 Owl's eye view of the burrow
A mother Burrowing Owl (we call her B79) had been hard at work raising owlets at 16th Street. She was rescued from 43rd Ave and Southern on 9/11/14, released in the Rio Salado Habitat on 3/16/15, and stuck around to lay 3 eggs in Spring 2016. Check her out in the video below, and watch the rest of the Owl Cam footage here.
Arizona's secret owl
About half of our workday volunteers didn't know about Burrowing Owls until they signed up for the workday. To remedy this, Audubon Arizona partnered with Phoenix Center for the Arts to host the Downtown Owl poster contest. (See the winners and some of the entries here.)
Read More
August 10, 2016
— Thanks to a crowdsourced protection effort led by Audubon Arizona, the owls are once again thriving.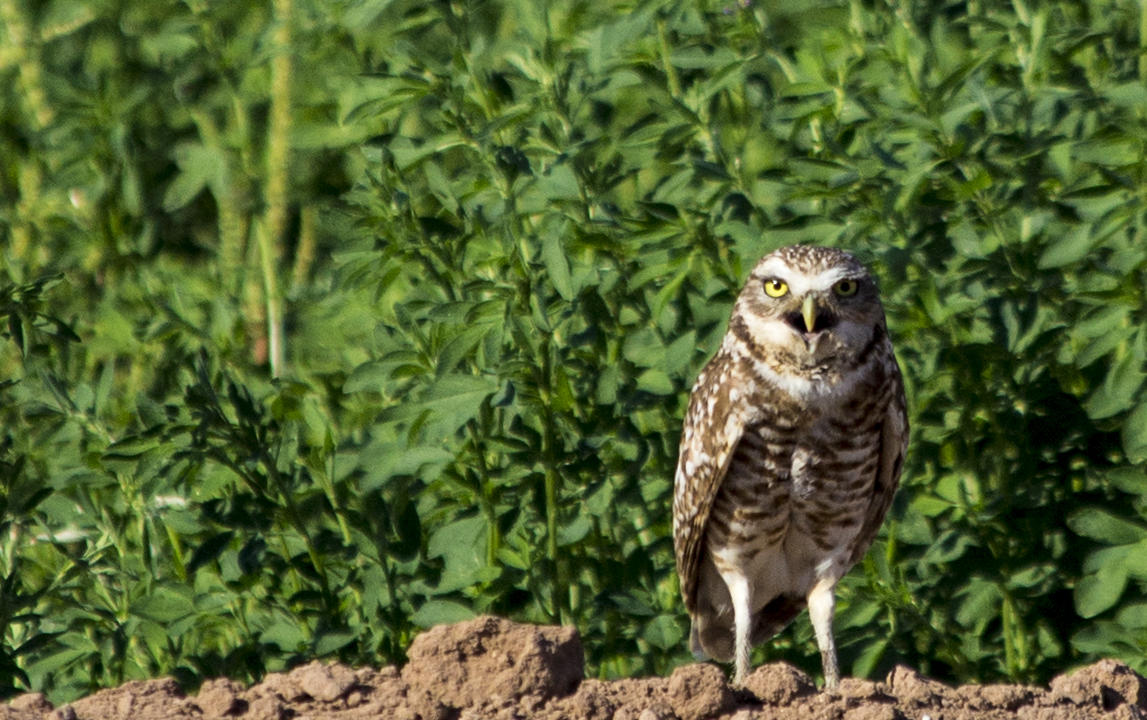 How you can help, right now